All boat ramps at Cassels-Boykin are currently open!
Cassels-Boykin Park is located in the mid-lake area of Lake Sam Rayburn. This area is known as one of the best locations in Texas for Largemouth Bass due to its flooded timber, lily pads, channels, drop offs and lots of hydrilla. Prime fishing spots near the park include the the Black Forest, Canyons, Deer Stand, Pophers Creek, Atoyac River, Julie Creek, Harvey Creek, Indian Creek, Mud Creek and Veach Basin. Cassels-Boykin Park with its close proximity to great bass fishing, a large pavilion, and ample trailer parking, is a great place to have a large tournament.
To reserve Park amenities or for more information, please contact Jason Kartye County Parks Director at 936-630-3231. The pavilion was designed to facilitate bass tournaments but is also a great venue for weddings.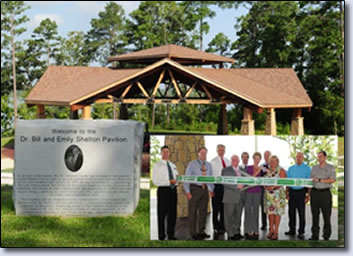 FEES :
**Overnight camping fees will increase July 1st from $20.00 to $30.00 per night**
$5.00 – day use which includes boat launch, biking trail, fishing pier, picnicking, swimming
$20.00 – overnight camping
In lieu of a daily fee… yearly passes may be purchased for $30.00 or $15.00 for Sr. Citizens
Currently:
The park has 16 campsites with water and electricity with both 30 and 50 amp. services.
The park also is WIFI enabled.
There are modern restroom facilities located at the pavilion as well as a bridal party dressing room. No showers are available.
A trailer dump station is available.
Cassels-Boykin County Park has 5 launch ramps on its south shore in addition to its 4 ramps on the north shore. This aids in easier launching regardless of wind direction.
Along with the ramps, there also are 100 parking spaces, an 80-foot handicapped accessible courtesy pier and improved lighting and signage. All of these amenities are beneficial to the many fishermen and boaters who access the lake through this park.
Cassels- Boykin County Park is also home to the Bill and Emily Shelton Pavilion. This 100 foot diameter multi use facility is the perfect venue for bass tournaments or weddings, reunions or parties. It is capable of seating 400 people and features rustic rock and log architecture. The pavilion has played host to BASS Elite Series events as well as FLW Tour events and has a state of the art fish release system.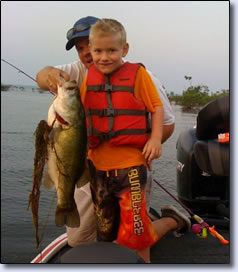 The park also has a large floating handicap accessible fishing pier that offers great fishing year round.
The park has just completed a 6.9 mile mountain bike trail that offer biking opportunities to everyone regardless of their biking experience.
Funding for Cassels-Boykin County Park to date has been provided by the generous donations of many area businesses in addition to grants received from the T.L.L. Temple Foundation, the Pineywoods Foundation, and the Texas Parks and Wildlife Department. The project also has received substantial support from the The Lower Neches Valley Authority and the many, many friends of Dr. Bill and Emily Shelton.
The Park is just a 35-minute drive from the city of Lufkin (www.cityoflufkin.com). Lufkin is the region's medical and retail center, and it boasts many hotels, restaurants, and shops as well as two well-known museums and one of the best small zoos in the nation.