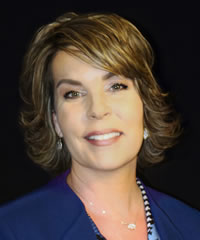 The County Treasurer is the chief custodian of all county funds and preserves the system of checks and balances in county finance.
The County Treasurer receives and accounts for all county revenue from County offices and from external sources.
The County Treasurer disburses county funds through the accounts payable process as directed by the Commissioners' Court.
The County Treasurer acts as the County's banker, the chief liaison between the County and the depository bank. This includes administering the depository bid process and managing the banking relationship for all county business.  In addition, the County Treasurer monitors the collateral posted by the depository bank to protect County funds in accordance with the Collateral for Public Funds statute.
The Commissioners' Court has appointed the Angelina County Treasurer to act as the County Investment Officer.  In this role the County Treasurer makes day to day investment decisions for County funds in compliance with the County Investment Policy and the Public Funds Investment statute.
Mailing Address:
P. O. Box 908
Lufkin, TX 75902
Contact:
Phone 936-634-7312
Fax 936-671-4892
Staff / Email:
Jill Brewer

– Treasurer
Renae Ratcliff – First Assistant
Billie Caton – Assistant