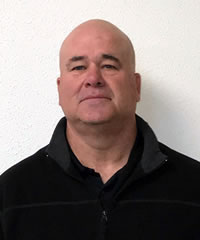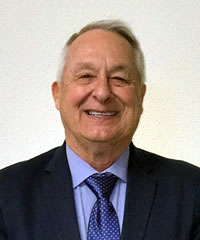 Mailing Address
P. O. Box 908
Lufkin, Texas 75902-0908
Contact
Phone 936-634-8731
Fax 936-634-2258
Email
---
WEATHER ALERT: Due to the remnants of Tropical Storm Imelda, the National Weather Service Shreveport will issue a "FLASH FLOOD WARNING" for Angelina County beginning Thursday evening. We are currently under a "FLASH FLOOD WATCH."
While we don't expect major issues, we want to take a moment to caution people against driving into flood water for the following reasons:
1) It can be deeper than it looks.
2) It can have a current fast enough to sweep a vehicle off the road.
3) You put your life in danger AND the lives of first responders who come to rescue you.
We advise giving yourself extra time for your morning and evening commute, slowing down on wet roads and putting the cellphones down.
Report high water on roads to the appropriate agency:
Angelina County Sheriff's Office 936-634-3331
Lufkin Police/Fire 936-633-0356
TX DPS Lufkin 936-699-7331
Continue to watch for changing weather conditions. And you can monitor real-time driving conditions at DriveTexas.org.
---
The Angelina County Office of Emergency Management invites the public to review and comment on the Draft Angelina County Multi-Jurisdiction Hazard Mitigation Plan (2018-2022). The plan's focus is to reduce impact of natural hazards and covers Angelina County and Cities of Burke, Diboll, Hudson, Huntington, Lufkin and Zavalla.  You may view\download the document here.
Please send any comments, feedback or suggestions by filling out the Hazard Mitigation Plan Draft Comment sheet available here. Contact forms can be mailed to the Angelina County Office of Emergency Management at P.O. Box 908, Lufkin, Texas 75901-0908
---
Mission
The Office of Emergency Management is responsible for the development and implementation of a comprehensive Emergency Management Plan. The purpose of this plan is to provide for an effective emergency management operation in Angelina County and the cities thereof in case of a national emergency, war, natural disaster, man-made accidents, technological accidents, or other major incidents. This Emergency Management Plan defines who does what, when, where, and how, in order to:
mitigate the effects of a hazard

prepare for measures to be taken which will minimize damage

respond during emergencies and provide whatever aid and assistance is necessary

establish a recovery system in order to return the community to its normal state of affair
History
Emergency Management in Texas dates to 1951, with the passage of the Civil Protection Act by the Texas Legislature. The Texas Disaster Act of 1975 created the Governor's Division of Emergency Management (DEM). The Emergency Management of today is a multifaceted comprehensive program for dealing with all large scale emergencies and disasters. The Mayor of each incorporated municipality and the County Judge of each county is designated as the Emergency Management Director for each political subdivision. As the Governor's designated agents, the Mayor and County Judge may exercise the powers, on an appropriate local scale, granted the governor by the Texas Disaster Act of 1975. They may also designate a coordinator (EMC) to serve as an assistant. Political subdivisions may establish inter-jurisdictional agreements to manage and mutually benefit from local emergency management programs.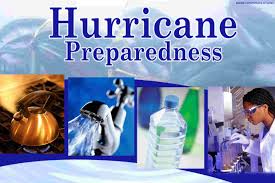 Hurricane Preparedness Information
---
Angelina County Flood Plain Management
Important Links