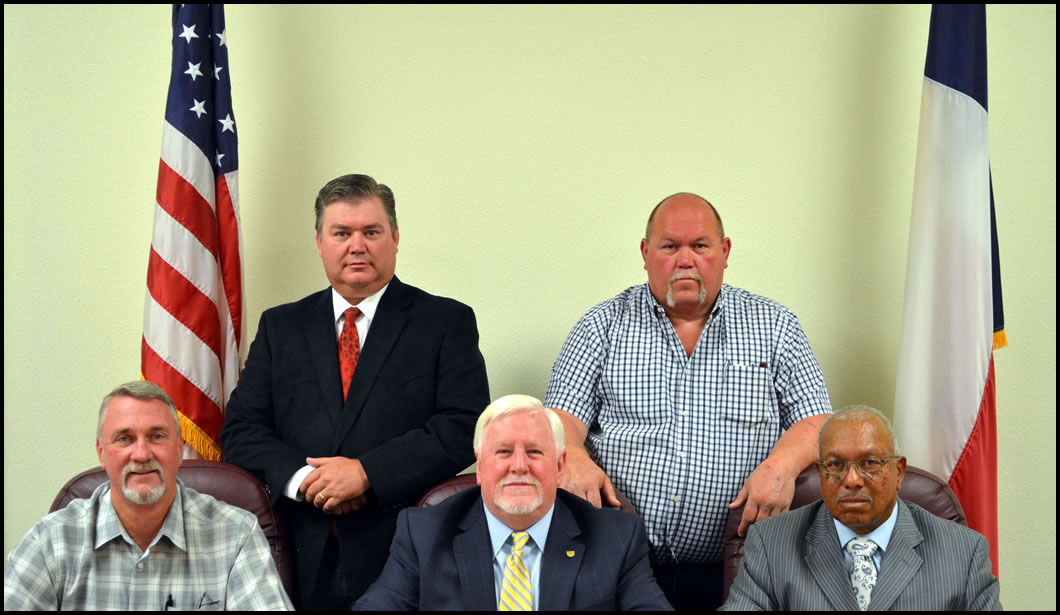 Bottom Row - Left to Right, Terry Pitts, Wes Suiter, Kenneth Timmons


Top Row - Left to Right, Bobby Cheshire, Greg Harrison
The Commissioners Court is the general governing body of the county. The Court is made up of the county judge, who is elected county wide, presides over the full court and four county commissioners, each elected from one of the county's four precincts.  Commissioners Court meets the second and fourth Tuesday of each month at 10:00 AM. All meetings are open to the public and citizens are urged to attend.
Commissioner's Court Agendas – Videos – Minutes Archives
Commissioners Court Agendas & Videos
To view or download the Commissioner's Court Agendas, please make a selection below:
Commissioner's Court Minutes
To view or download the Commissioner's Court Minutes, please make a selection below: